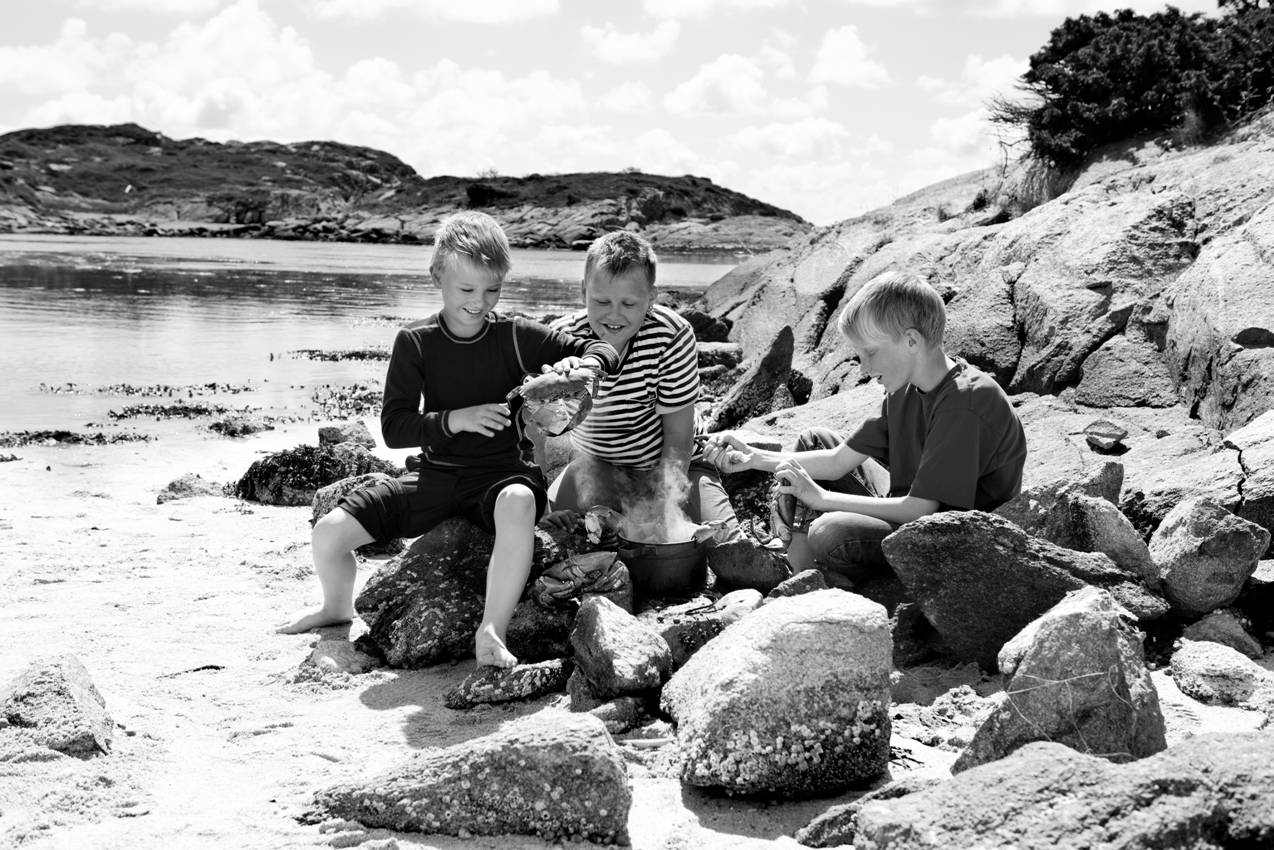 Norway, summer of 1969
Childhood summers along the seashore:
The sound of rippling waves, salt water, and boats docking on the sand in a sheltered cove. Near a row of small boathouses, three hungry boys hunt for crabs at the water's edge. Using an old cooking pot, they boil their catch. They use stones to crack open the steaming-hot crabs and then suck the sweet juices out of the claws. Though undeniably delicious, it takes a whole lot of effort to eat crab.
"You know what," says one of the boys. "When I grow up I'll invent tools and machines that you can use to clean crabs." Though the others share his excitement, they would personally rather grow up to become a firefighter and a police officer.
Jan Roar Storesund grew up knowing that the word 'crab' would define his destiny. With a grin on his face, the inventor remarks, "Developing efficient equipment for crab lovers became my path in life."